What to see in Porto Torres
Visit Porto Torres, the historical centre and the Basilica di San Gavino
Porto Torres, Sardinia's third-biggest port and an industrial hub in its own right, is a peaceful town in the heart of the Gulf of Asinara. It is home to shops, bars and restaurants serving excellent meat and fish. All manner of tourist services are on offer here.
From the town centre, you can easily move around on foot or by car, whereas the port intercepts the bicycle track that skirts the seafront for around five kilometres and crosses a lush green area facing the cliffs.
The municipality is the headquarters of the Asinara National Park, and is also the heart of an extensive archaeological area, with a number of treasures open to the public. The Roman baths of King Barbarus, for example, and the incredible mosaic of Orpheus can be seen on a visit to the Antiquarium Turritano, which is just a short walk from the river known as the Rio Mannu.
Near the outlet, you will come to the Roman bridge, an elegant feat of engineering, with its seven sloping arches, on which the town's traffic continued to drive until 1985.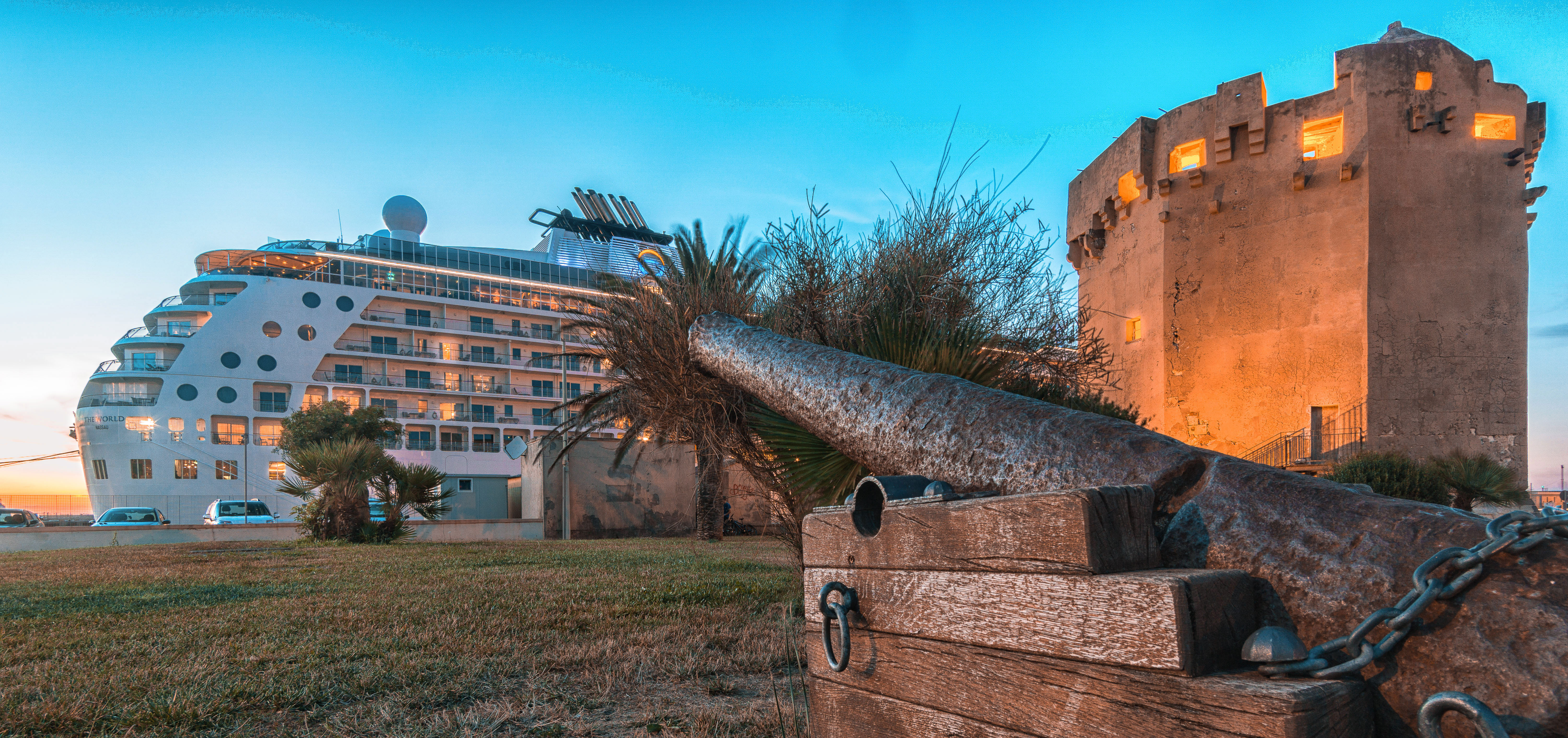 Slightly further up, you will see the Romanesque Basilica of San Gavino, one of the most impressive architectural masterpieces of the period
whereas around seven kilometres from the town, along State Highway 131, a visit to the archaeological site of Mount D'Accoddi is highly recommended. A special place, inhabited as early as the fourth millennium BC, a holy altar was erected here: this is a unique monument in Europe, similar to the ziggurats of Mesopotamia.
At your service for your vacation in Porto Torres